DAKIN SMOKING SURVEY RESULTS ARE OUT!
Check your nearest bathroom for the Dakin smoking survey results booklet! Responses range from "I smoke inside because I'm lazy" to "I get really bad asthma attacks"*. Decide for yourself if smoking inside is ok or not!** *responses not direct quotes ** no matter what you decide, we will still bust you for smoking inside. (looking at you, G2)
3 tags
woah, WOAH WOAH WOAH!!!!!
Hey Dakin kids! So, I was walking down to saga this morning for my daily helping of eggs and awfull coffee that I drink only because it is free(but not really) when I ran into the guy who is painting the stairwells. We started talking, and he mentioned that SOMEONE STOLE HIS PAINTBRUSHES! This wouldn't be that big of a deal except that he USES THOSE TO MAKE A LIVING WITH. So, on his...
They're coming up soon! →
Lets start off the new semester with a survey
Everyone likes surveys right?  Right.  OK, so it'd be rad if you could take like 5 mins (or less if you are the Jeff Gordon of surveys [I see you nascar fans]) to answer some questions about smoking indoors.  Wohoo!  https://intranet.hampshire.edu/forms/viewForm.php?id=1157
4 tags
5 tags
Why "Campus Police"?
Do you have questions about Campus Police policy and implementation? Want to meet some really nice people who work on our campus? Have questions you don't know who to ask?   BRING THEM TO THE SOURCE! Come to a round table discussion held by Dakin House + Campus Police THURSDAY EVENING AT 7 IN THE MERRILL LIVING ROOM Bring your questions and concerns. Bring your ears and your head.
NOISE!
Noise is a couple things. Noise is a movie starring Tim Robbins who plays a man living in New York City who is driven mad by the excessive noise in the city.  Instead of moving like a normal person, he becomes a vigilante who breaks into peoples cars with a baseball bat in order to stop the noise.  What a mean thing to do!  What a weird thing to make a movie about!  Also, check out that...
10 tags
GUEST SPEAKER TODAY!
OK!  So check this out.  Hampshire College is having a super interesting speaker coming TODAY!   Ashanti Alston is an anarchist activist and speaker. Alston authored the series of the @narchist Panther Zine and was a member of the Black Liberation Army. Alston is currently a member in both the National Jericho Movement and the Malcolm X Grassroots Movement. Alston will speak to his experience...
You Like Brains?
NO SILLY! I meant to ask do you like brains…like Neuroscience stuff.   There we go, MUCH BETTER! Well if you DO we have something for you. "Intersecting Complexity: Neuroscience Lie Detection and the Legal Admissibility Matrix" by Professor Jane Campbell Moriarty, Thursday, October 27  at 5:30pm in FPH, Main Lecture Hall. The lecture will be held THIS THURSDAY (October...
4 tags
Smoking in the rain (soon to be sleet and snow)
So, its been pretty rainy (booo!) I KNOW!  Its the worst.  I mean, it could be pretty good, but mostly its just kinda stressful because I've been so busy I haven't been able to clean my room or do laundry for much too long, and don't even ask me about my sleep pattern.  Kinda makes me want to go smoke a cigarette.  Yeah? Yeah, sure.  Why not?  Well…we all know why...
3 tags
Sunrise Hike
Come and hike to Mt. Norwottuck in the morning to see the sun rise over the pioneer valley in the middle of fall.  Food will be provided. Meet sunday 16th 5:20am at the Dakin Quad.  Bring a jacket and flashlight!
5 tags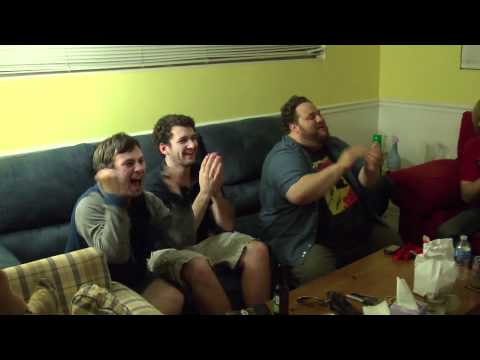 3 tags
Saturday Night Flicks brings you BULLITT
So a few weeks ago Dakin House brought you "WHERE THE WILD THINGS ARE".  It was a great event and we were all really pleased that so many of you made it out to watch it on our home made 9x9 foot screen (I'm pretty proud of that).   Well, it's been wet and rainy, so we haven't been able to jump back into showing movies like we intended to.  Good news though! the...
5 tags
3 tags
WHERE THE WILD THINGS ARE: WHERE THE WILD THINGS...
Yeah, you read it right.  In our first installment of The Dakin Outdoor Theatre will be hosting screening of Spike Jonze's Where the Wild Things Are on the lawn by the red barn Saturday evening at about 7:15pm.  ALL ARE INVITED! (duh, its Hampshire) IT MAY BE CHILLY so be sure to bring a sweater, a blanket, someone to snuggle with, or if you are really lucky all three.   Here is the...
6 tags
Laundry
Laundry, we all (should) do it.   Some fun facts about Dakin's Laundry: It ensures you don't smell like saga We have brand new laundry machines! (more on that later) You can check when a machine is available if you go HERE! Its Intern Jake Tozer's favorite activity This guy had good hair Let me get to the point though.  We all are fans of keeping our clothes clean...
9 tags
HAPPY NEW YEARS CELEBRATION!
HEY DAKIN/OTHER STUDENTS OF HAMPSHIRE COLLEGE!   The Housing staff is putting on a new (academic) year celebration on the library lawn Sunday the 18th!  Come dressed as your favorite decade and join us as we count down each year on the library lawn!  There will be food, drink, music, fun, and of course a bouncy house.   COME PARTY WITH US! Check tha facebook event HERE!
6 tags
9/11 Plus Ten: Islam, the Middle East, and U.S....
A discussion chaired by Hampshires own Michael Klare including Omar S. Dahi, Sayres Rudy, Falguni A. Sheth with opening comments by Hampshire College President Jonathan Lash. Mark you calendars for  Monday, September 12, 2011 7:30 p.m. Main Lecture Hall, Franklin Patterson Hall
4 tags
5 tags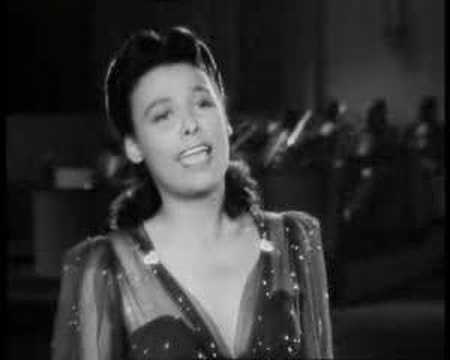 6 tags
4 tags
4 tags
The birth of a blog
This brand new tumblog will be a place to post pertinent information for Dakin residents (events, community norm reminders, directions to the best pizza place in the valley) and other random fun things that may or may not pertain to living in Dakin.   We are all excited about the blog, its like having a newborn child but without the whole loving-nurturing-feeding-saving for college deal.  This is...